Experience the Joy of Flight
Let the Brookings Flying Club help you find a home among the clouds
Experience the Joy of Flight
Let the Brookings Flying Club help you find a home among the clouds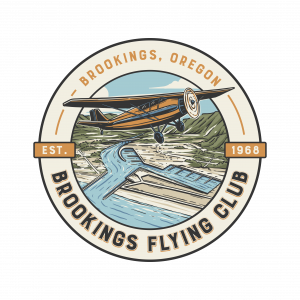 Welcome to the Club
The Brookings Flying Club, located on the Sourthern Oregon Coast in Brookings, Oregon (at Brookings Airport, KBOK) is the focal point of our area's aviation community. We're a group of members who have come together to not only foster a love of aviation, but to expand and ensure the availability of aviation resources (which may otherwise be out of reach) to as many people as possible.
The club helps achieve its goals through various programs. So whether you're coming to us wanting to become a pilot, rent our aircraft, learn more about our scholarship program, or anything else - you've come to the right place!
The BFC is NOT an FBO - we're a group! Every member has a say in how the club operates and active participation is one of the core values of our club. Together, we make the club that we want to see.
The Brookings Flying Club is a non-profit 501(c)(7) membership organization
None of the club's funtions would be possible without the dedicated team of members and volunteers behind them. Our members dedicate their time to helping ensure the club's services remain as good as they can be. Whether that's through coordinating youth outreach events, managing aircraft scheduling, decorating the hangar, or even building this website! We all pitch in, and the club woudn't be the same without our amazing membership. We're always looking for new members to join us!
A Rich Local History
The Brookings Flying Club was established in the late 1960s, and has since maintained a continuous presence and activity in our area to help foster and grow the local aviation community. The Club has helped maintain the facilities at Brookings Airport through all of its three owners - the State of Oregon, Curry County, and now the City of Brookings.
For decades, the residents of Brookings have looked forward to our annual Airport Day event, where we invite the community to come join us at the Brookings Airport and take a ride in an aircraft above Brookings!
The Club also has a strong history of getting local youth involved in aviation. Through our programs, we help the youth of Curry and Del Norte Counties get inside the fence at our airport and develop their interest in a potential future career in aviation.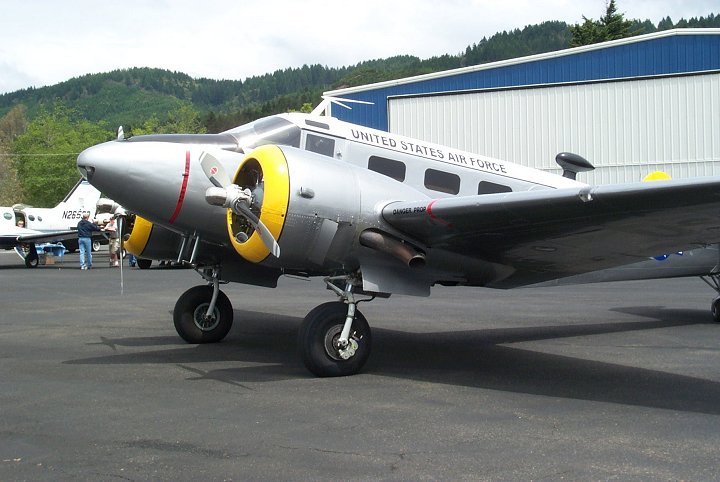 Where will your next adventure take you?
We live in a remote, beautiful area. See it from the sky, then let's go somewhere!
Want to learn to fly?
Getting airborne is easier than you think.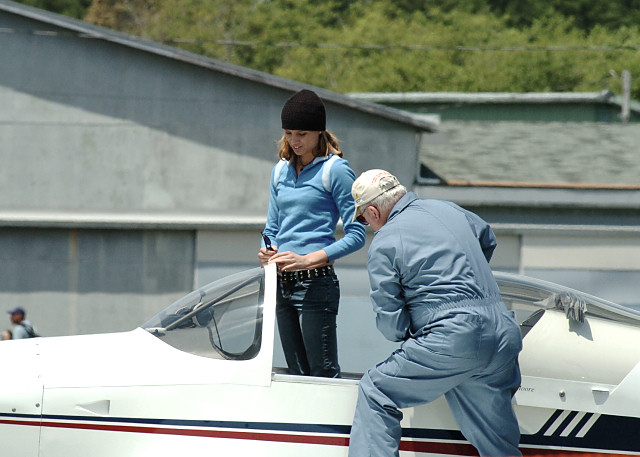 Learn to fly with us!
Ready to explore the world of aviation with us? We belive the Brookings Flying Club is truly the best, and most convenient way to get your pilot's license in our area. Our club's team of independent instructor-members bring tens of thousands of hours of cumulative flight hours and experience from decades of flying, and are ready to teach you how you can join the flying community.
As a flying member of the Brookings Flying Club, you'll have access to not only flight and ground training from these instructor-members, but also our affordable and well-equipped rental aircraft, and many other club facilities here at the Brookings Airport.
We've prepared tons of information on how you can become a pilot with the Brookings Flying Club. Click the button below to learn more!
Experience the flying club difference!
Instructors operate independently under Part 61 and are hired directly by you.
The club takes the guesswork out of finding a CFI by screening our approved instructor-members to ensure they meet FAA and club requirements.
We're not a for-profit organization, so we're able to keep things affordable. Making new pilots is one of the core aspects of our mission!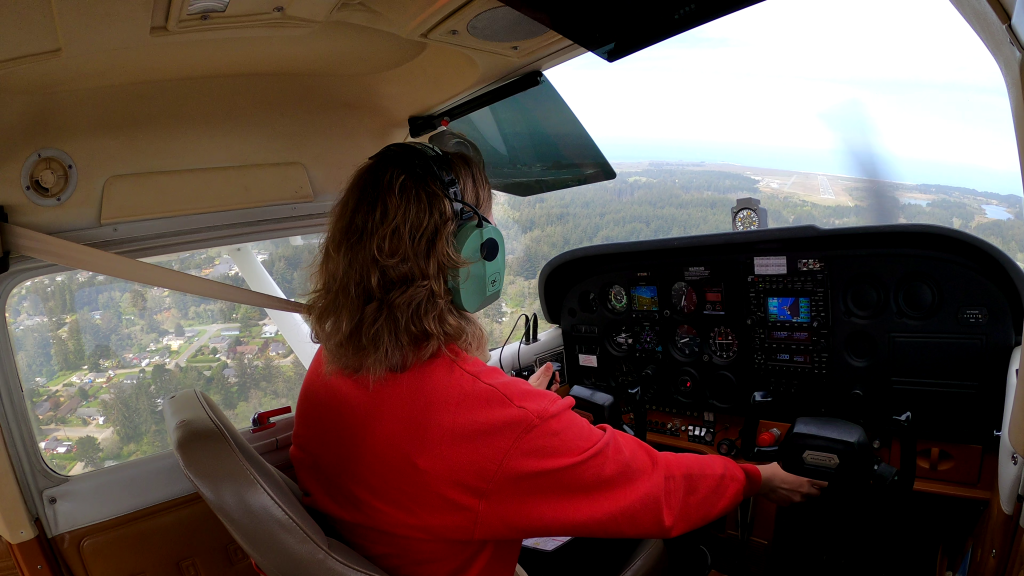 Ground
Instruction
In-Person and eLearning courses to help you pass your FAA exams
Primary Flight Instruction
Dual & Solo Training to get your Private Pilot Certificate
Advanced Flight Instruction
Commercial, Instrument, and more
Recurrent
Training
Flight reviews, IPCs, rusty pilot courses, and general training
Questions about flight instruction?
Our instructor-members are ready to answer any questions you may have. Send us an email using the button below and one of them will get back to you as soon as possible. Even if you're just curious, we'd love to meet you up the airport and show you around!
Meet our pride and joy
N738DE, the Club's 1977 172N
Proven reliability meets modern upgrades
Already a pilot?
Our affordable hourly aircraft rates keep you flying as much as possible.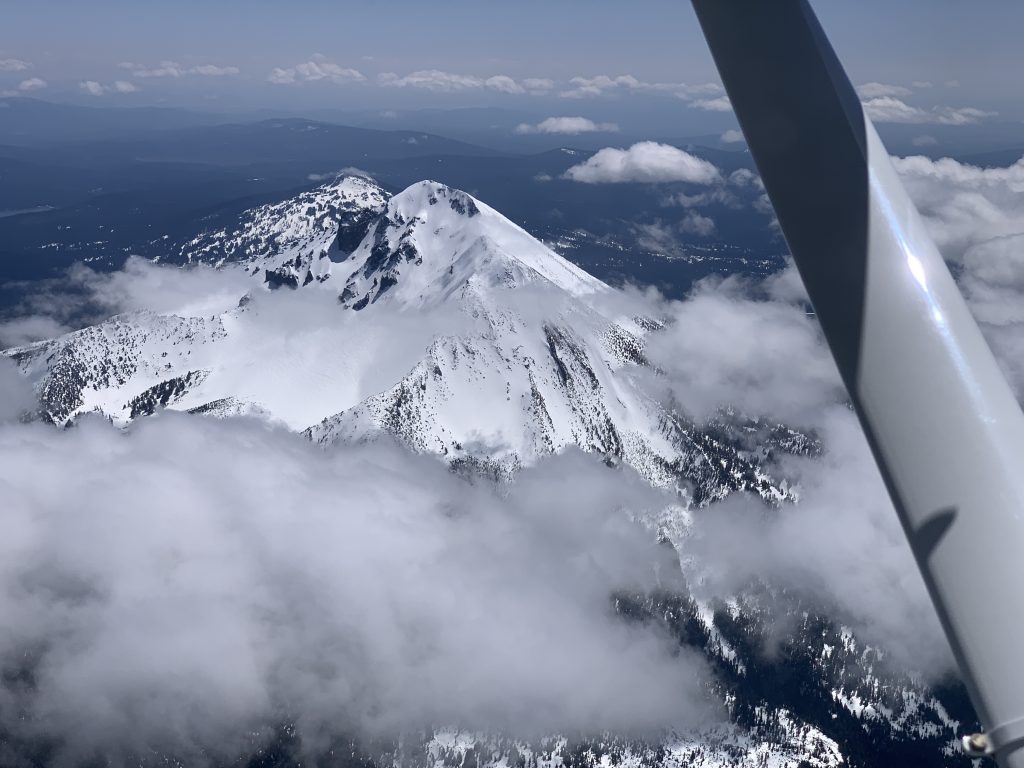 Keeping flying affordable
So you can go where you want, when you want.
Already a pilot, but don't own your own aircraft? That's okay, we understand. Owning an aircraft is a difficult task, and is a very complicated thing to navigate. But that's why we're here! Why go through all of that, when you can simply pay one flat hourly fee rate to rent an aircraft from your flying club?
A sightseeing flight around Brookings, a shopping trip to Medford, a business trip to San Francisco and back in the same day... It's all possible.
You got a pilot's license for a reason. The freedom, flexibility, and views can't be beat! All of our flying members are entitled to reserve the aircraft and use it for any purpose and amount of time permitted in our bylaws and regulations.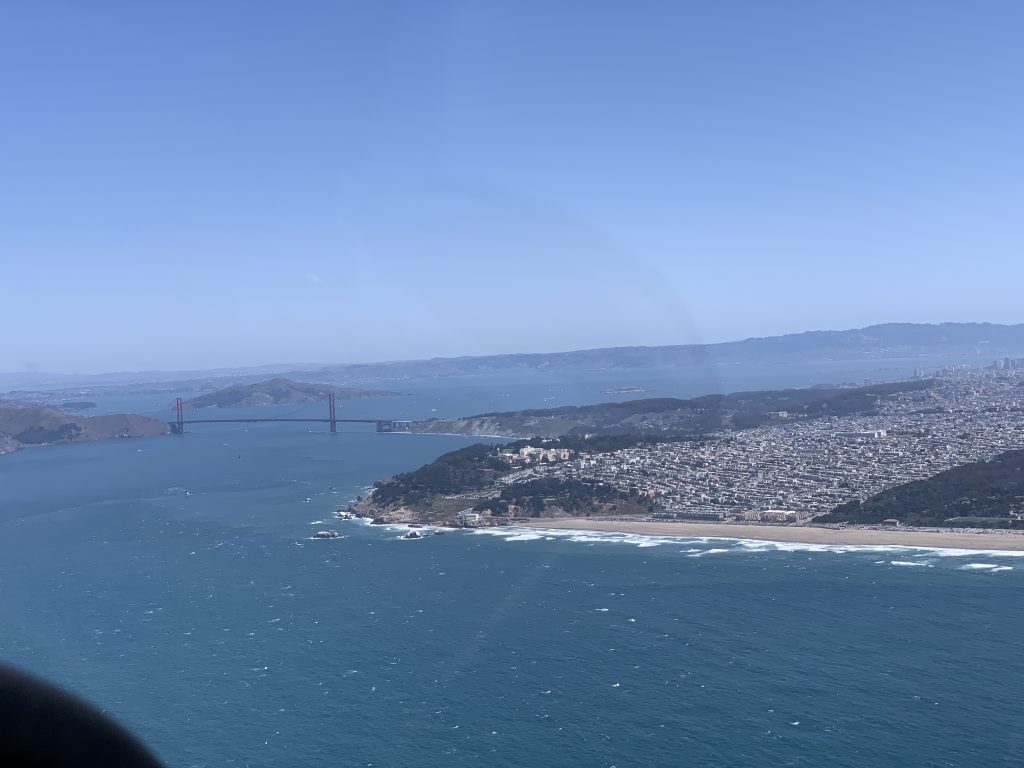 A culture of safety and continuing education
Once you're a pilot, it's easy to fall into the trap of complacency and start to let your skills fade. The Brookings Flying Club puts your safety first. We go above and beyond FAA requirements and require our pilots to perform club checkouts as frequently as every year in order to make sure that you are as safe as you can be, and provide a venue where you can easily ask questions from a knowledgeable flight instructor about anything you may be curious about.
We believe the ability to have one, two, even more flight instructors in your phone's address book is invaluable, and our instructors love to help out our members!
We take maintenance seriously.
We strive to ensure our aircraft is kept in the best shape possible. We perform inspections more often than what is required by the FAA, and address as many squawks as possible as quickly as possible. We're not a for-profit FBO that's going to let the COM2 radio sit broken for years, or let the altimiter be "a little funky sometimes"... We want to provide you a plane that helps you be the safest pilot you can be!
Our digital systems allow us to track maintenance and squawks online, and our aircraft check-out system even verifies every recurring maintenance item every time you check the aircraft out of the hangar - automatically. Combine that with our carefully chosen maintenance providers from around the region, and you've got a recipe for safety and reliability that you can depend on. Charting a course for the next generation
Sharing our love of aviation
The Brookings Flying Club's Youth Aviation Committee, an entity within our club, helps coordinate and perform outreach activities reaching the youth of Curry & Del Norte Counties. We've put on field trips, summer day camps, and many other events to help get local youth interested in the field of aviation.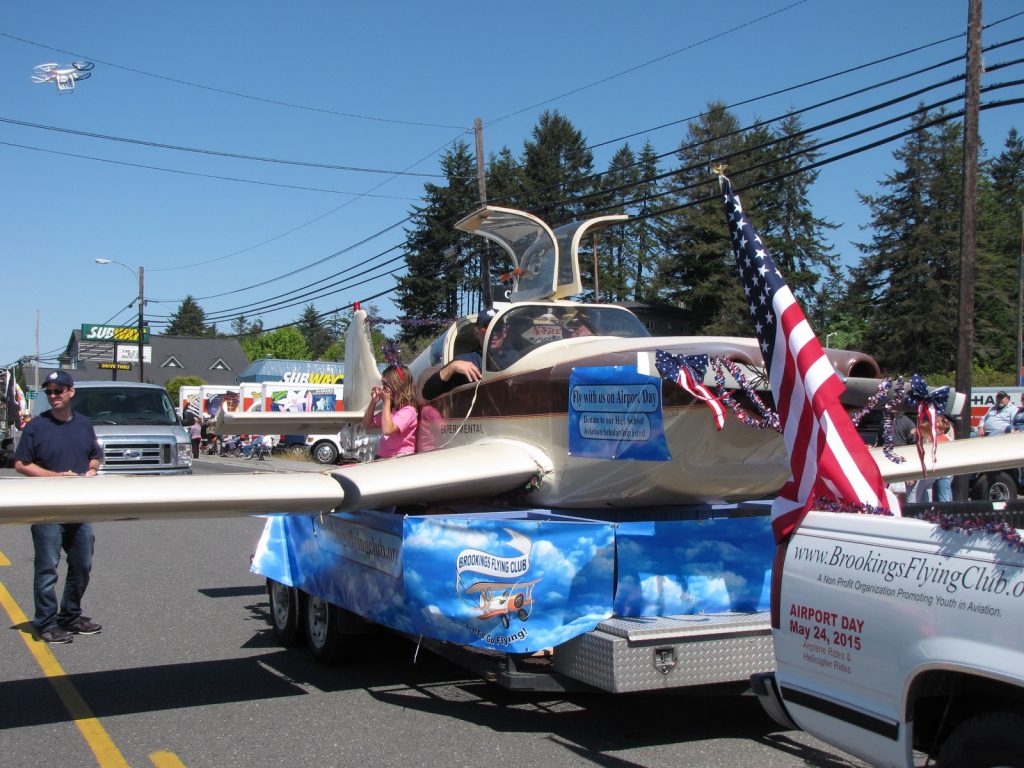 Scholarship Programs
Helping local graduates go to college for a future career in aviation
Through our annual Airport Day event, and generous donations, the Brookings Flying Club is able to offer college scholarships to graduates of high schools in Curry and Del Norte Counties to aid them in persuing a career in aviation - whether it's becoming a pilot, controller, engineer, mechanic, or anything else in the field!
We love giving out scholarships and love to hear the stories of success from those who receive them as they continue through their careers.