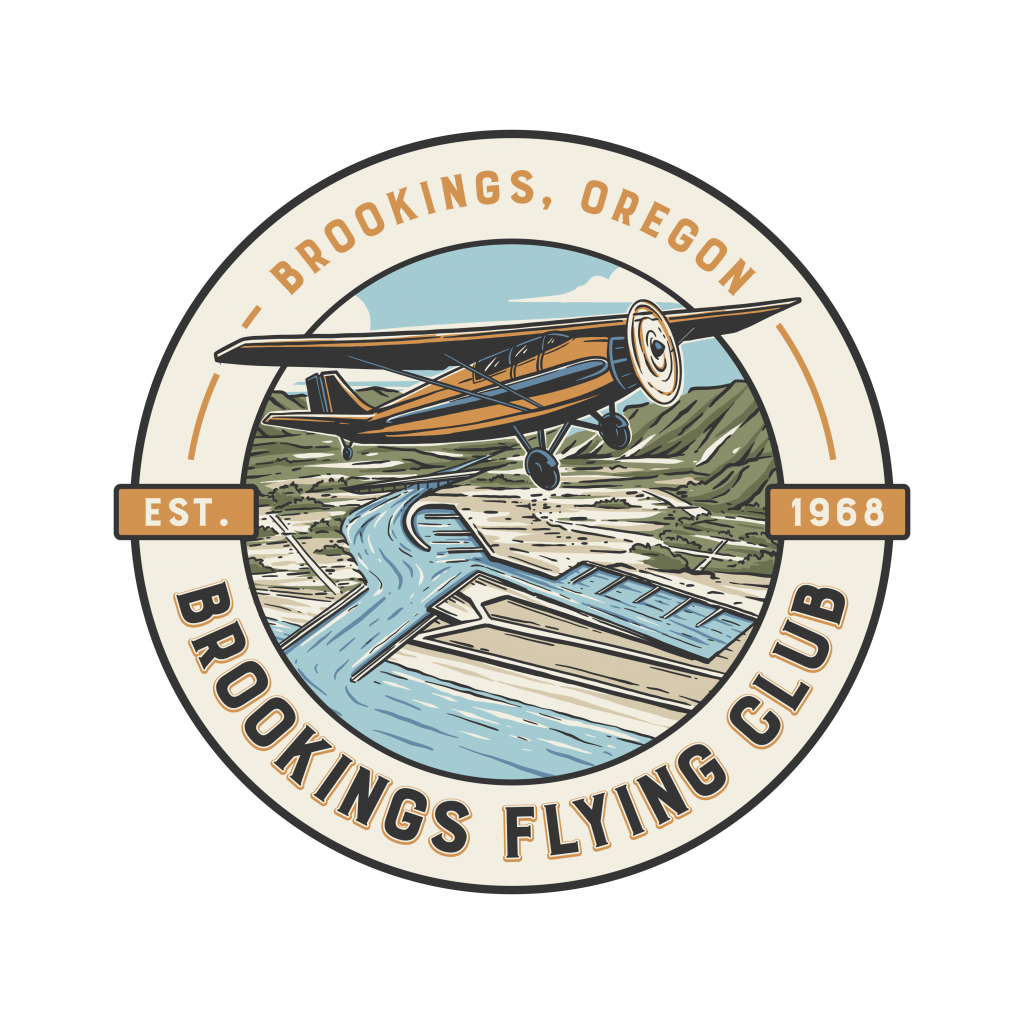 AIRPORT DAY
Brookings Flying Club's annual aviation experience event / fundraiser
Airplane/Helicopter Rides - Static displays - Learning opportunities - Food/drinks
See you in 2024!
See you on Sunday, May 26th, 2024 from 10am-5pm!
(During the Azalea Festival)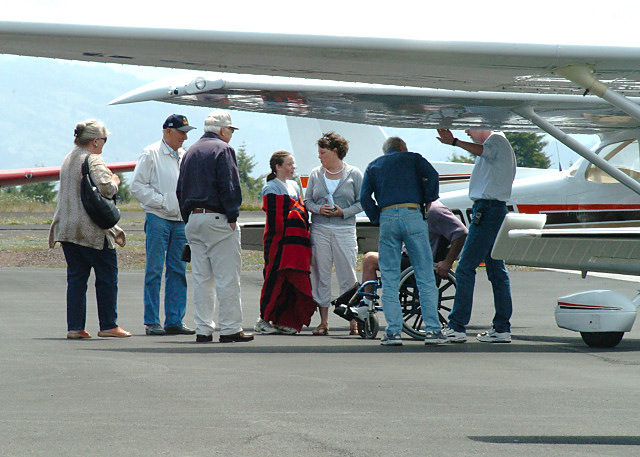 Welcome to the 2024 Airport Day event at Brookings Airport!
Join us on Sunday, May 26th, 2024, for an aviation experience like no other. Whether you're a seasoned pilot or a first-time flyer, there's something for everyone at this year's event.
As always, the Brookings Flying Club is committed to supporting aviation education and safety. Proceeds from the event will benefit our scholarship and youth aviation programs, which provide opportunities for local youth to pursue careers in aviation. So not only will you have a blast at the event, but you'll also be helping to support a great cause.
Join us for our annual fundraiser event and support the BFC Scholarship and youth aviation programs!
The information below is from our 2023 event and is subject to change for 2024.
Airplane Rides
Take a scenic ride in a club-owned or club member-owned fixed wing airplane!
Helicopter Rides
A thrilling and unique experience! Experience Brookings like you never have before!
One of the highlights of the event is the opportunity to take a ride in a small, fixed-wing airplane. Soaring through the sky at thousands of feet above the ground, you'll be able to take in breathtaking views of the coastline and beyond. Our experienced pilots will guide you among the clouds and show you the world from a new perspective. And at just $40 per adult and $30 per child (12 and under), it's an affordable adventure for the whole family. Don't miss your chance to take to the skies and create memories that will last a lifetime!
If you're looking for a more unique and thrilling experience, then a helicopter ride is for you. For $85 per adult and $75 per child (12 and under), you'll have the chance to take to the air in a helicopter and see the world from a completely different angle. Experience the thrill of vertical lift-off and take in stunning panoramic views that will take your breath away. It's an opportunity you'd struggle to find anywhere else in our area, and one that's sure to leave you with unforgettable memories. Please note that helicopter ride availability is limited and often sells out early, so be sure to arrive early to secure your spot.
We take your safety seriously.
We follow strict protocols to ensure that all rides are safe and enjoyable for everyone. Riders must be over the age of 3 and capable of boarding and exiting the aircraft without assistance. For safety reasons, loose objects such as backpacks and carry-ons are not allowed on board, but small items such as cameras and phones are fine as long as they are not on our prohibited item list. Our pilots are experienced and licensed professionals who are committed to providing a safe and exhilarating experience for all.
Weight and Balance
Weight and balance are crucial factors in aviation safety. In order to ensure the aircraft is stable and controllable during flight, it is essential to properly distribute the weight of the aircraft and its occupants. For this reason, there are strict limits on the amount of weight that can be carried on a flight. At Airport Day, we have established weight limits for passengers to ensure the safety of our flights. These limits vary from aircraft to aircraft and are set based on the maximum weight the aircraft can safely carry without compromising its stability and maneuverability. Adhering to these limits is essential for the safety of everyone on board. Generally, there is a 250 lb per passenger weight limit, and a 500lb total passenger weight limit per flight. If you have concerns about being close to or over the weight limit, please inquire at the ticket desk prior to purchasing. Please note, we will weigh all passengers at the time of ticket sale.
Maintenance
Our aircraft undergo rigerous inspections on a regular basis under FAA regulations. The maintenance records for each aircraft are reviewed prior to the event.
Operating Regulations
Our fixed wing flights are operated under 14 CFR Part 91 (Specifically, this event is operated primarily under the 91.146 charity flight exemption). Our helicopter flights either operate under the same rules, or under 14 CFR Part 135 from a contracted carrier, depending on different circumstances.
Be sure to stop by our other Airport Day features while you're at the airport!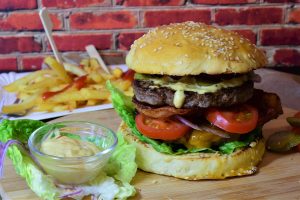 BFC BBQ
Elevating your taste buds to new heights!
Come enjoy a delicious meal at our BFC BBQ food and drink area at Airport Day! Our menu includes classic favorites such as hot dogs and hamburgers, as well as fries, cookies, sodas, and chips. We understand that not everyone eats meat, so we offer Beyond Meatless patties for our burgers, providing a delicious and sustainable option for all of our guests.
Our food is cooked fresh and served hot, ensuring that you get the best possible experience. Whether you're enjoying a meal before or after your flight, or just want to grab a quick bite during the Azalea Festival, our BFC BBQ area has got you covered. You can also enjoy your food at our seating area, which provides a great view of the airport runway.
Not only is our food delicious, but it also supports a great cause! All proceeds from our food and drink sales go towards the BFC scholarship fund and youth programs, which provides educational opportunities for the youth of Curry & Del Norte Counties seeking an education in aviation. So not only can you satisfy your hunger, but you can also support a great cause while doing so!
Make sure to stop by our BFC BBQ food and drink area at Airport Day to grab a delicious meal and support our scholarship and youth funds. We can't wait to see you there!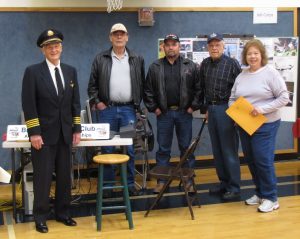 Static displays and learning opportunities
Learn more while you visit!

In addition to thrilling airplane and helicopter rides, Airport Day 2023 will feature static displays showcasing various aircraft throughout the day. From vintage planes to modern jets, aviation enthusiasts of all ages will be able to get up close and personal with some incredible aircraft. The displays will be available for people to look at throughout the day, and our knowledgeable staff will be on hand to answer any questions and offer insights into the different planes.
But that's not all - in addition to the aircraft displays, we're also offering educational opportunities for those interested in learning more about aviation. We have a lineup of experienced pilots and flight instructors who will be giving live talks throughout the day, sharing their expertise and offering tips for anyone interested in pursuing a career in aviation. We also have youth program officials to distribute information and answer questions from visitors of all ages.
Whether you're an aspiring pilot or just curious about the world of aviation, these talks are a great opportunity to gain insight into the industry and learn from experienced professionals. So come on out to Airport Day 2023 and expand your knowledge of the skies, while enjoying a day of fun and excitement for the whole family!
Don't miss out on this amazing opportunity to experience the wonder of aviation and support a great cause at the same time. Purchase your tickets in person on the day of the event, starting at 10am. Our tickets are sold on a first-come, first-serve basis, so be sure to arrive early to secure your spot.
Where and when is the event?
Airport Day takes place 10am-5pm on the Sunday of Memorial Day / Azalea Festival weekend every year. See the top of the page for exact date/time info.
How can I buy tickets?
Tickets are sold in-person at the event only. Gates open at 10am and ticket sales will either begin then or when fog begins to lift.
What is the cost of tickets?
2023 Updated Costs (subject to change):
AIRPLANE:
Adult: $40
Children (12 and under): $30
HELICOPTER:
Adult: $85
Children (12 and under): $75
Can I buy tickets or reserve a spot in advance?
No, ticket sales begin on the morning of the event in-person only. First-come, first-serve.
What is the minimum age? Can my child ride alone?
The minimum age is 3. Riders must be able to board and exit the aircraft without assistance.
Children and young teens must be accompanied by a parent/guardian on their flight.
What is the weight limit?
Generally, there is a 250lb weight limit per passenger, and a 500lb per flight passenger weight limit. This varies aircraft to aircraft. If you are concerned about being close to or over the weight limit, please inquire at the ticket desk prior to purchasing. Note that for safety reasons all riders must be able to board and exit the aircraft without assistance.
We will weigh all passengers at time of ticket sale.
Are there any other factors that would disqualify someone from flying?
Event staff have final decision making authority as to who can fly and who can't, for any reason.
Those visitors who are visibly intoxicated will be denied boarding.
Always ask your doctor if a flight experience would be safe for you.
Avoid flight if you are currently or have recently been sick, or if you have eustachian tube disfunction or a sinus infection.
Be sure to ask your doctor before your flight if you have any issues with your heart, breathing, or anything that may cause loss of or altered states of consciousness, or loss of dexterity or motor control.
For safety, visitors must be capable of boarding and exiting the aircraft without assistance, including fastening and unfastening seatbelts, and operating door latches. In the case of an emergency, visitors must also be able to utilize emergency equipment.
What should I bring with me? What can't I bring with me?
Good idea to bring:
Ear plugs are a good idea to bring in case your aircraft doesn't offer headsets.
The airport is often windy on Airport Day. We suggest an appopriate light jacket.
Cameras and phones are okay, photos and videos are encouraged!
Prohibited items:
Carry-on items which don't fit in your hand or pocket are prohibited onboard. Please leave as much behind in your vehicle as possible.
Bags, backpacks, and other equipment or not permitted. 
Food and beverages are prohibited on aircraft
Lighters, matches, and other flammable items are prohibited
Magnets and radios are prohibited.
Hazardous materials and lithium ion batteries not contained/installed within a device are prohibited.
Weapons are prohibited, including firearms, knives, tasers/stun guns, pepper spray.
Liquids, gels, and aerosols are prohibited unless medically necessary.
Cannabis, vape, and tobacco products are prohibited.
Event staff have final decision as to what items are and are not allowed on board.
How long are the flights?
Flights typically last 15-20 minutes from boarding to de-boarding. Various factors may change this figure and flight time is not guaranteed.
What forms of payment do you accept?
The Brookings Flying Club accepts credit cards from all major issuers, as well as Apple Pay / Google Pay contactless payments.
How long is the wait?
Wait time is very difficult to predict. Sometimes rides have little to no wait, other times waits are so long you may be given a return time. Food service and various activities are available at the airport in case there is a delay. Ask at the ticket desk prior to purhcase if you have limited time to wait.
Wait time may be shorter for "single riders" who are willing to go with a different group. Ask event staff for more info or follow signs to the single rider line, if available.
What is the BFC Scholarship Program?
The scholarship program provides college scholarships for High School graduates from Del Norte and Curry counties to obtain degrees to help them pursue a career path in the aviation industry.
What is the BFC Youth Aviation program?
The BFC Youth Aviation program coordinates the club's youth outreach and uses various methods to help get people interested in and started in flying.
I'm a pilot. Is this a fly in?
While we welcome those who wish to participate or display their aircraft, due to our small airport, advance coordination is required. Please contact the club at least 1 day before the event. The airport will be closed to aircraft without prior permission during the event.
I'm a pilot. Is Brookings Airport still operational on airport day?
On Airport Day, Brookings Airport is closed to aircraft without prior permission.
Can I volunteer at your event?
Please contact the club using the "Contact the Club" button at the top of the page. Thank you for your help!
Join us for an unforgettable aviation experience at the Brookings Flying Club's annual Airport Day on May 28th, 2023. This family-friendly event offers airplane and helicopter rides, static aircraft displays, educational opportunities, and delicious food from our BFC BBQ. Proceeds from the event go towards our scholarship program and youth program, supporting students pursuing a career in aviation. Come out to Brookings Airport and learn about aviation, your local airport, and how you too can become a pilot.